People who lost their homes and firms along the scrapped northern route of the HS2 rail link will not get any new compensation, Transport Secretary Mark Harper has told the BBC.
Those people have already been paid for their properties, he said.
But some farmers affected by the HS2 route say they should be compensated.
John Barnes, who had his family farm compulsorily purchased, said the government "have put a lot of people through a lot of pain and anguish".
The government has spent more than £423m on buying hundreds of properties and land for the now-scrapped Birmingham to Manchester leg of the route.
It will recoup money by selling off property and land it purchased along the route, Mr Harper said.
He told BBC Breakfast that having properties compulsorily purchased was "difficult" for the people affected, and that they "obviously won't be happy" about the decision to scrap the route.
However, he said: "Those properties were purchased at market value, so they will have been effectively compensated for that. The legal position won't have changed for those people."
But farmers along the route have said the uncertainty about their homes and businesses has been stressful and expensive.
Mr Barnes' farm, which also contained a wedding venue and farm shop, was in Staffordshire. He now farms in Gloucestershire.
"We've had 11 years of a pretty difficult time," he told the BBC's Farming Today programme, adding that he felt "cheated" by the decision.
It is not clear what will happen to his old farm, which is in a "pretty dire" state, he said.
The wedding barn and other buildings have been demolished already, and the old farm house is boarded up.
"There's just a scar straight across the middle of the farm. They've done a lot of groundwork which couldn't be reinstated as farmland," he said.
"If we had the choice, we'd move back in a heartbeat, if the railway wasn't there," he added. "It was home. They took our home away from us."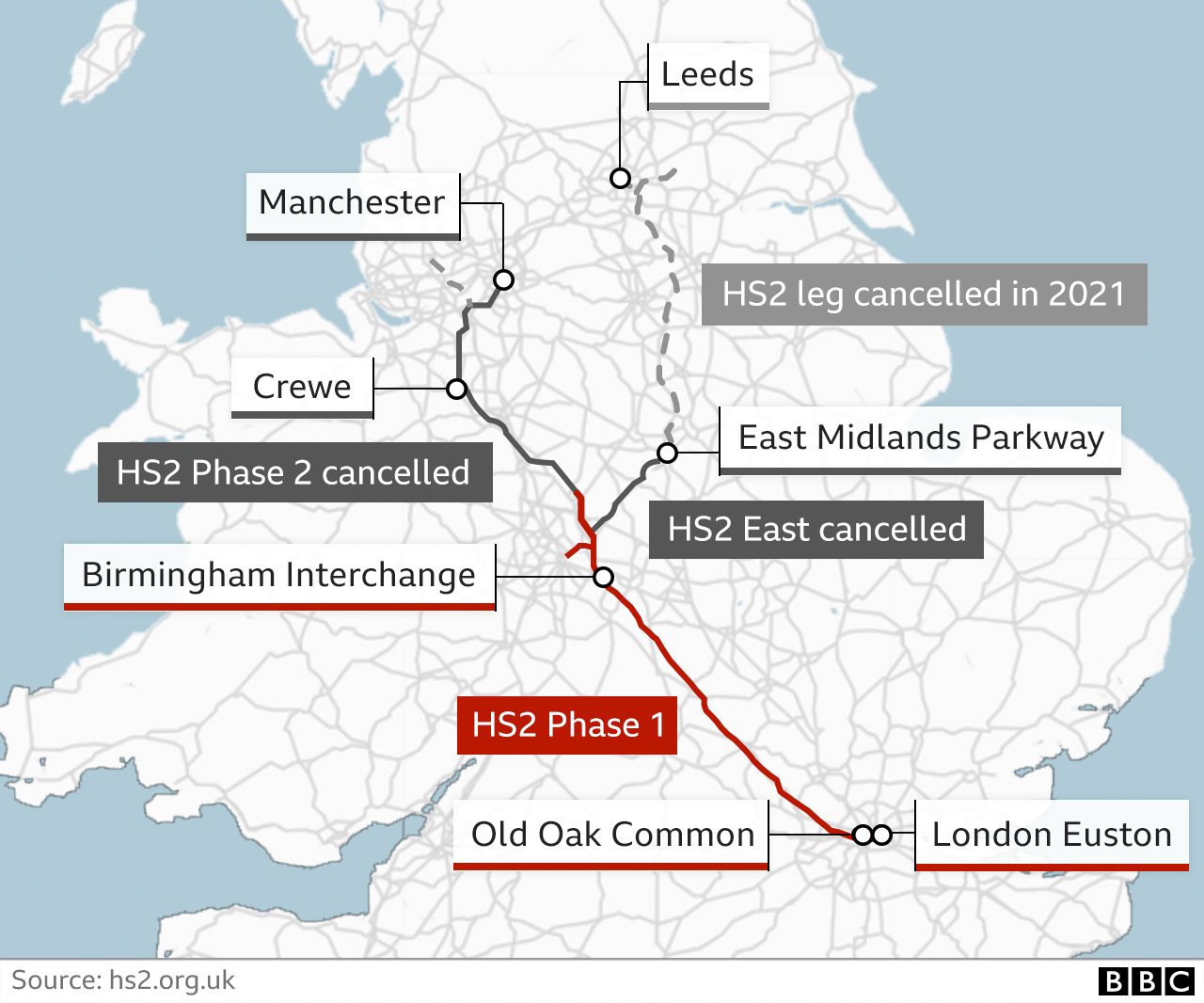 He said he would be interested in buying back what was left, but "it's not a farm any more".
"They've destroyed the community. There was a small hamlet of houses – they've all gone," he added.
Compulsory purchase is a legal procedure where the government or local authority can force a property owner to sell up, normally for a project such as a new road or railway line.
For HS2, there were various compensation schemes available.
If the property was in an area marked for HS2 development and met certain criteria, owners could apply for the market value of their property, plus a "home loss" payment on top, and expenses.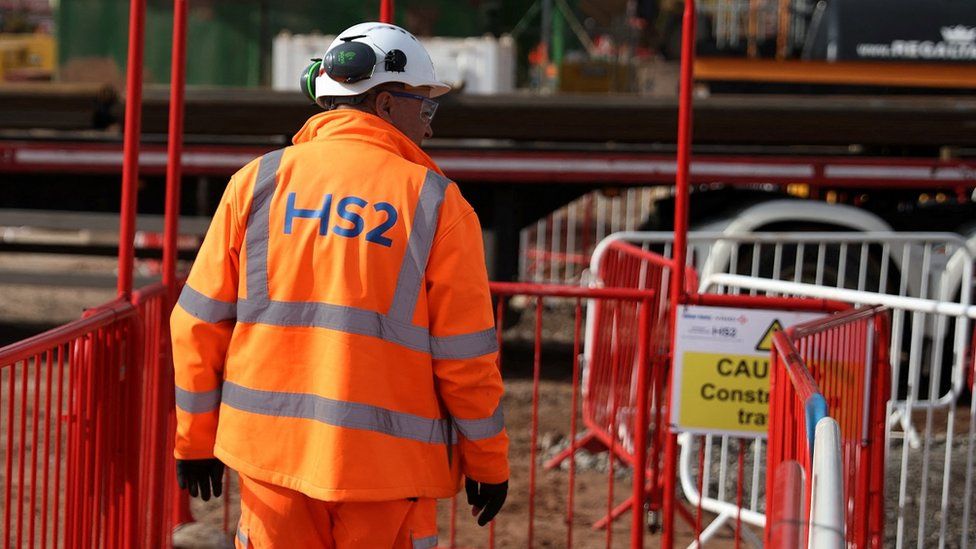 Peter Oakes' farm in Cheshire was due to be cut in half by HS2, but he and his family did not leave because they could not find anywhere suitable to buy.
However, now his plans are "in turmoil", he said. He has not spent any money on the farm for 10 years, "sitting in limbo", because he thought it would be sold.
Mr Oakes said he now wanted "a fair deal" from HS2 as the situation was "very stressful".
"It's caused a lot of distress, and hurt, and emotion within the family," he added.
Sarah Beer, a lawyer who has acted for people and families affected by HS2, said she had "seen too many claimants on the brink of, if not already in, mental collapse because of the stress that this scheme has caused them".
"They are suffering from the years of mental and often financial anguish they've been put through," she said.
Property and business owners had "understandably been put off investing in their homes and businesses knowing the money will be wasted if the property is ultimately demolished" and without knowing they would be able to fully recover that outlay, she added.
Source : BBC