Hundreds of golden retrievers, and their owners, have gathered at the Highland ancestral home of the breed.
The first golden retriever puppies were born at Guisachan House in Glen Affric 155 years ago.
They were bred by aristocrat Sir Dudley Marjoribanks, who wanted a gun dog suited to Scottish Highland terrain.
Owners from across the UK, continental Europe, North America, Australia and Japan have been meeting at the ruins of Guisachan House.
A series of events, including talks, workshops, demonstrations and a night-time procession, have taken place this week at the site near Tomich, south of Inverness, and nearby Cannich.
Thursday was expected to see one of the world's largest gatherings of the breed in one place, with hundreds meeting up below the ruined mansion house.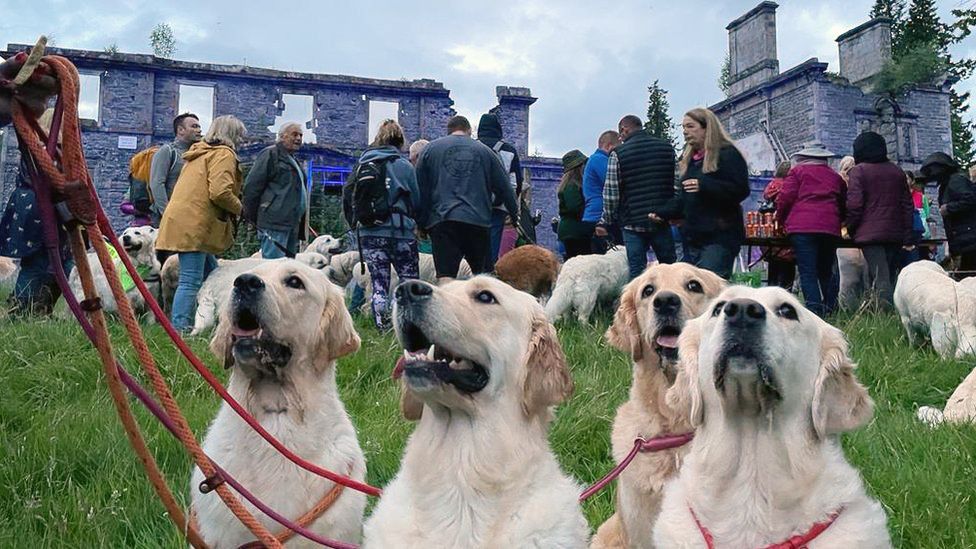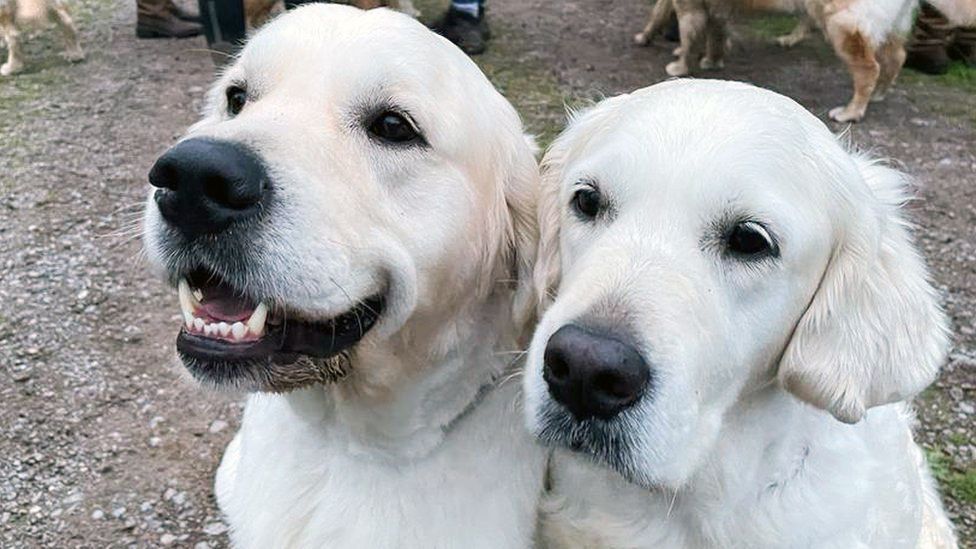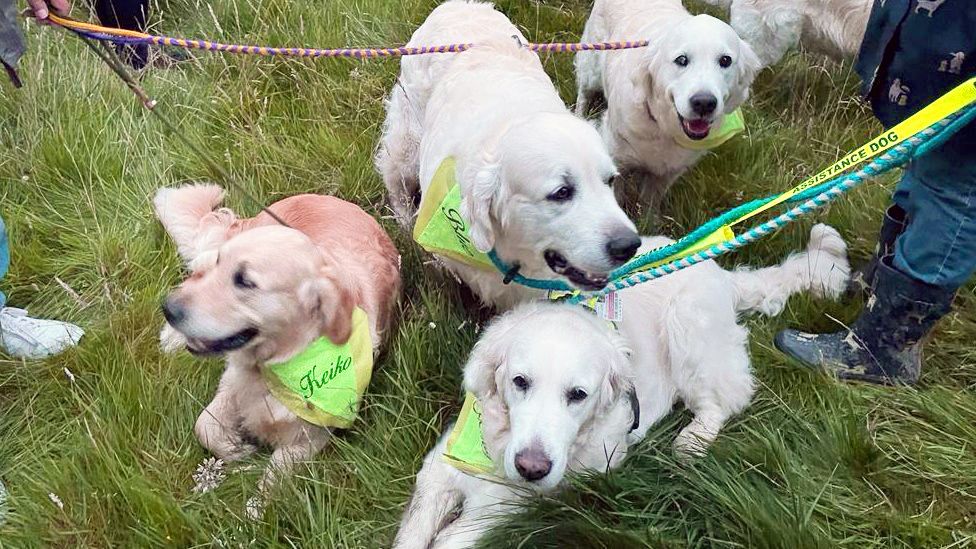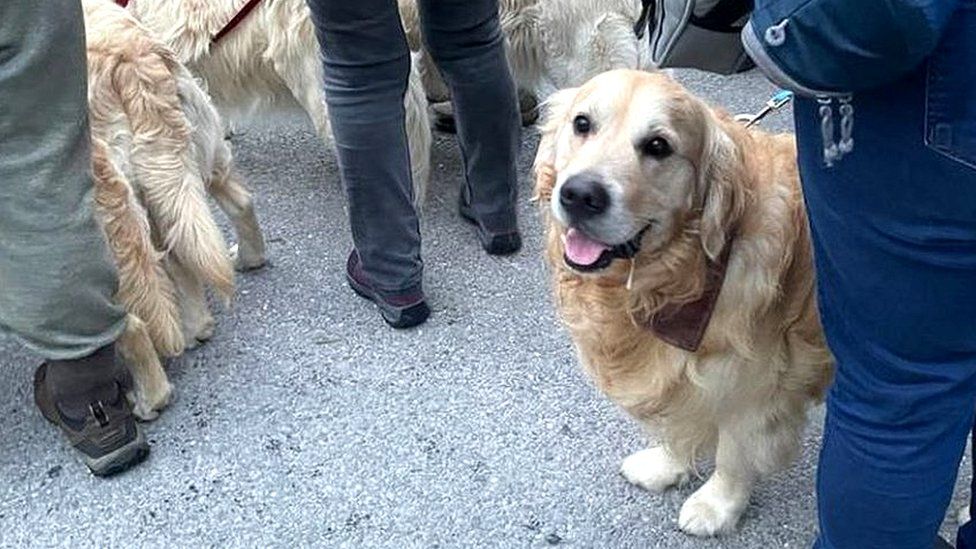 Carol Henry, secretary of the Golden Retriever Club of Scotland, said the aim of the gathering was to keep alive knowledge of the breed.
She said established breeders were mindful of protecting the dogs' qualities and temperament.
But Mrs Henry said this had been put at risk by irresponsible breeding during Covid pandemic lockdowns.
She said: "We want to hold on to the confidence, the biddability, the companionship and loyalty – all the things the golden retriever was built on."
Dogs from more than 12 countries including Canada, the US, New Zealand, Germany, Netherlands, Romania, Czech Republic, Italy, Croatia and Estonia are at Guisachan.
On Tuesday, a procession was held which started at 22:00 and involved a mile-long walk to the ruined house where the dogs and their owners were met by a piper.
Thunderstorms did not materialise as forecast, but biting Highland midges were out in force.
The night ended with a rendition of The Proclaimers' song I'm Gonna Be (500 Miles) and more bagpipe tunes.
Over a number of years, the gatherings have taken place every five years and dates have fallen on milestone anniversaries, including the 150th in 2018.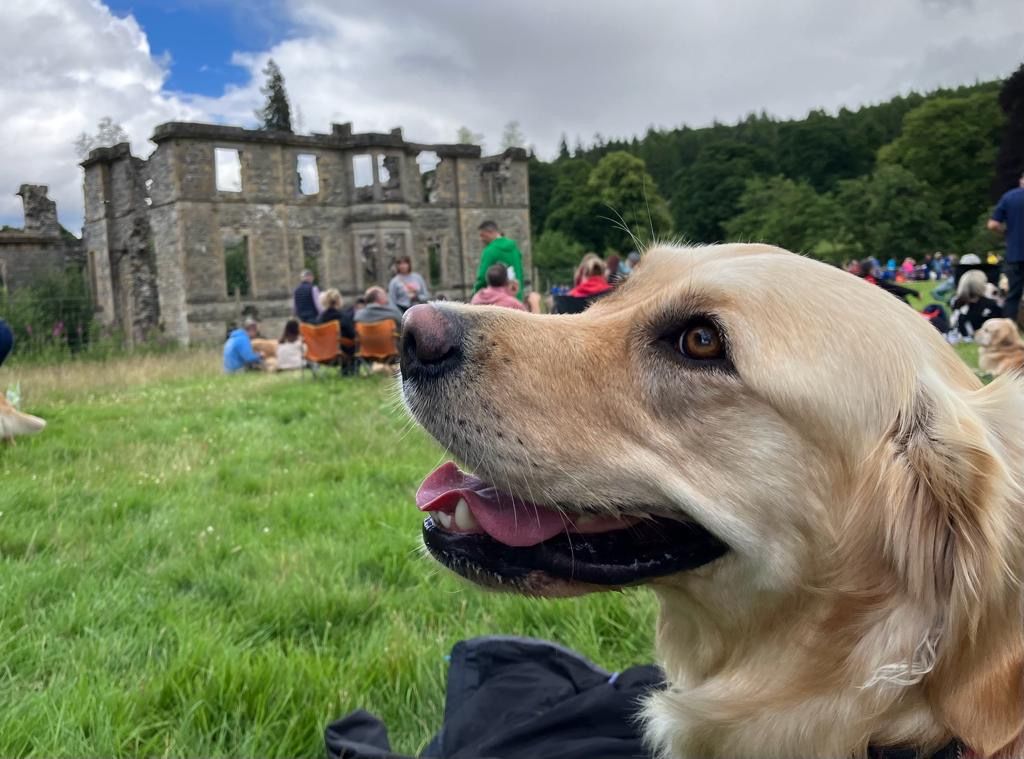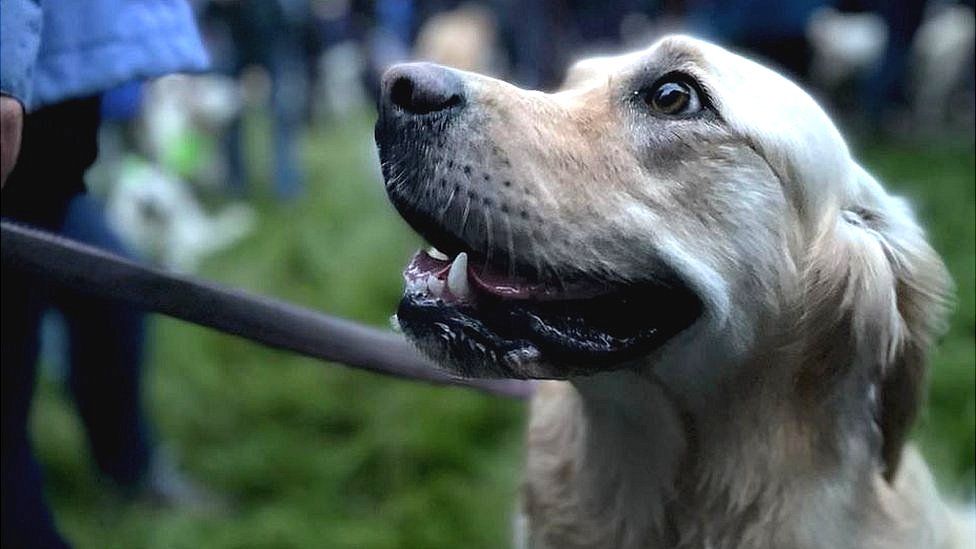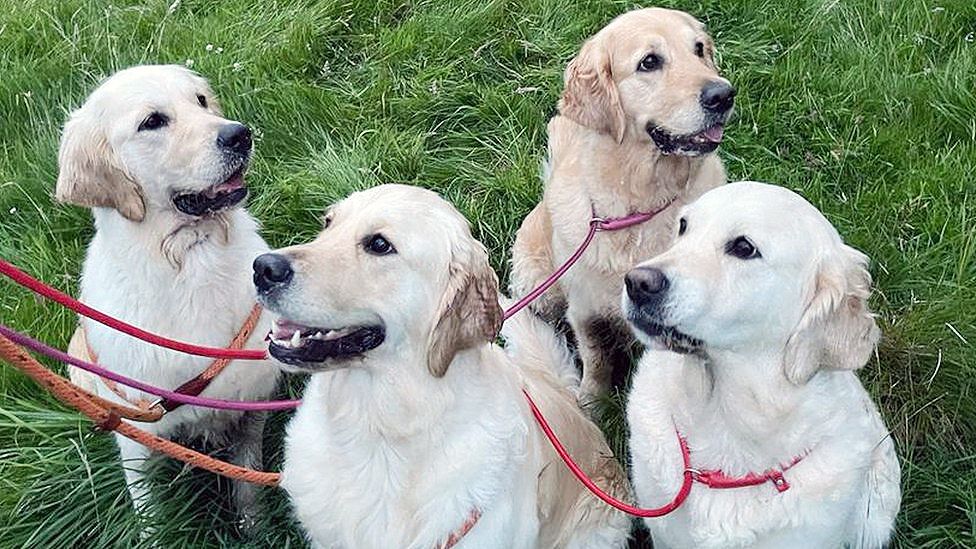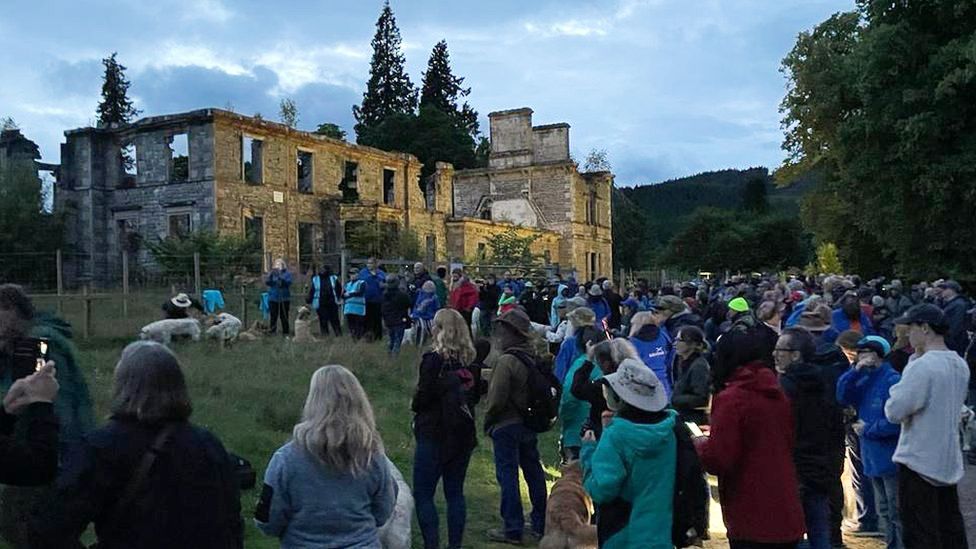 The first litter of golden retrievers was born in 1868 to a Tweed water spaniel, a breed now extinct, and yellow wavy-coated retriever.
The puppies were called Primrose, Cowslip and Crocus. Some histories of the breed report the litter having four pups.
More than 40 years later, in 1913, the golden retriever was officially recognised as a breed by The Kennel Club, the UK's largest organisation concerned with dog health, welfare and training.
Marjoribanks, a businessman and Liberal MP who was also known by the title Lord Tweedmouth, bred the retrievers at his Guisachan estate.
The house had fallen into ruin by the 1960s.
Source : BBC