Jamshid Sharmahd's wife watched in fear as the pixellated dot marking his location moved away from Dubai airport and towards the border with Oman.
The Iranian-German journalist and software engineer was supposed to be on a flight from Dubai to India, in late July 2020, for a business meeting, not travelling overland. His wife watched from their home in California as the dot passed a school and a hospital thousands of miles away in the Gulf state of Oman.
It had been three days since they had last spoken while he was at a Dubai airport hotel. He had calmed her fears about his safety while waiting for his delayed flight to Mumbai, sharing his live location before the two laughed it off.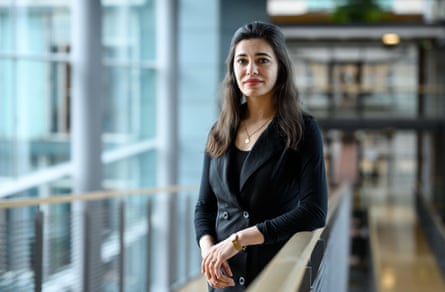 "That was the last time my mother spoke to my father," says their daughter, Gazelle Sharmahd. On 1 September 2020, the Iranian authorities released a video of her father in their custody.
"In the video we could see my dad blindfolded with a swollen face," she says. "There were obvious signs of torture, and he was forced to confess to crimes that he didn't commit. That's how we found out my dad was kidnapped by the Islamic Republic of Iran."
Jamshid, who had helped to run a satellite radio station from his home in the US that allowed people to air views critical of the Iranian authorities, was charged with "corruption on Earth", and accused of involvement in an attack on a mosque in Shiraz in 2008, charges he and his family deny. He was later sentenced to death, a sentence that was upheld on 26 April.
The UN working group on arbitrary detention concluded that Emirati authorities permitted Jamshid's kidnapping to take place there. "Dubai is no vacation spot. Not for dissidents at least," says Gazelle.
Despite the risks, it can be difficult to avoid transiting through Dubai. "There are more than two billion people living within a four-hour flight radius of Dubai, so geographically it's in a global sweet spot," says Jim Krane at Rice University's Baker Institute for Public Policy, and the author of several books on the emirate.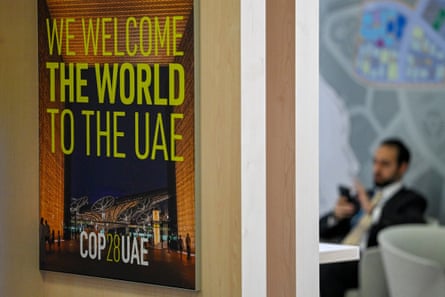 Dubai brands itself as a global travel hub open to the world, where an estimated 85 million people will transit this year alone. Yet it is also appears to be enabling a string of high-profile detentions of activists and dissidents from authoritarian regimes allied to the government based in Abu Dhabi.
Joey Shea, an expert on the Emirates at Human Rights Watch, says: "It is incredibly dangerous for dissidents, even those from outside the UAE, to transit through Dubai because they are subject to the laws of the country, which effectively criminalise freedom of expression, association and assembly.
"The UAE works closely with other regional allies that are also intolerant to free expression and activism, so there's a documented history of forcibly extraditing dissidents back to countries that seek them."
Rwandan human rights advocate Paul Rusesabagina, whose story was told in the film Hotel Rwanda, was detained in Dubai airport in 2020 and flown to Kigali against his will.
The following year, Chinese dissident and US permanent resident Wang Jingyu was arrested by plainclothes officers as he stepped off a flight from Turkey in Dubai, intending to take a connecting flight to New York.
In July 2022, US citizen Asim Ghafoor, who acted as the lawyer for murdered Saudi Arabian journalist Jamal Khashoggi, was detained in Dubai airport, then freed a month later.

Last November, while the UN Cop27 climate conference was taking place in Egypt, Sherif Osman, an Egyptian-American citizen with a popular YouTube channel, was seized by two plainclothes security officials while at a restaurant with his family.
They are more than willing to arrest people on behalf of other governments … to concoct cases that don't exist
Sherif Osman
"They said, 'you need to come with us, without any noise or without a scene, or things are going to get far worse for you,'" he says. The officials directed him towards an unmarked car, as he heard his fiancee screaming.
Weeks before his arrest, he had used his YouTube channel to call for Egyptians to go out into the streets and protest during the climate conference, thinking the spotlight on Egypt's dictatorship might allow the public a little more space to dissent.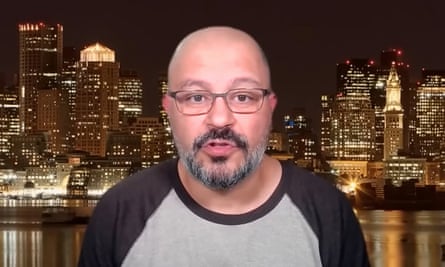 Osman demanded the officers tell him why he was being detained. "I've never said anything publicly about the Emirates, I've never mentioned Emirati politics, the royal family or Dubai. I've considered this place my second home since I first came here in 2014," he told them.
Osman was held for six weeks in a Dubai prison, where the charges against him shifted. A Dubai prosecutor initially charged him with incitement "by publishing information on the internet". He added that Osman had been arrested at the behest of the transnational policing organisation Interpol due to a case against him in Egypt from 2019, without explaining why he had been able to travel freely, including entering Dubai without issue.
Prosecutors later said that Osman's arrest had been requested by the Arab Interior Minister's Council, a body within the Arab League, which itself is an association of 22 countries across Africa and the Middle East. Osman's lawyers later argued that leading Emirati security official and Interpol president, Ahmed Naser Al-Raisi, knew of his arrest, along with Emirati interior minister, Saif bin Zayed Al Nahyan.
An Interpol spokesperson repeatedly denied any involvement in Osman's detention. "For any questions relating to his arrest, we would advise you to contact the UAE authorities," they said.

The Emirati authorities did not respond to requests for comment on Osman's case or regarding the spate of detentions of dissidents in Dubai.
Osman was abruptly freed in late December 2022 after statements from Emirati officials that they were preparing to deport him. US officials had intervened, fearing he would be deported to Egypt, which could result in further harm.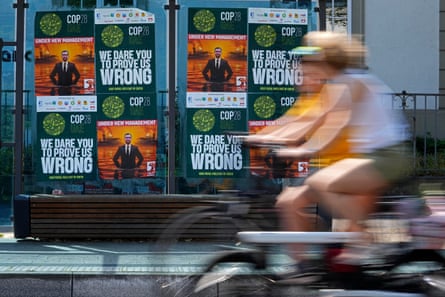 Osman and Gazelle Sharmahd now warn others against travelling to Dubai, especially dissidents or critics who might be hoping to attend the UN Cop28 climate conference in December. "They are more than willing to arrest people on behalf of other governments … to concoct cases that don't exist to help allied governments kidnap and deport dissidents," says Osman.
Shea agrees. "We expect there to be protests [at Cop28]. And at this point, we simply don't know how UAE authorities will react when they've gone to such extreme lengths to stamp out their own civil society over the course of many years."
Source : The Guardian