Hundreds of business people gathered on London's Millennium Bridge to call for urgent governmental climate action.
'The Queue for Climate and Nature' was organised by Business Declares and Business Stand Up on Friday.
Dressed in business attire, demonstrators walked out of work to form an orderly queue along the bridge.
The Government said it has invested heavily in the renewables sector and that the transition away from fossil fuels "cannot happen overnight".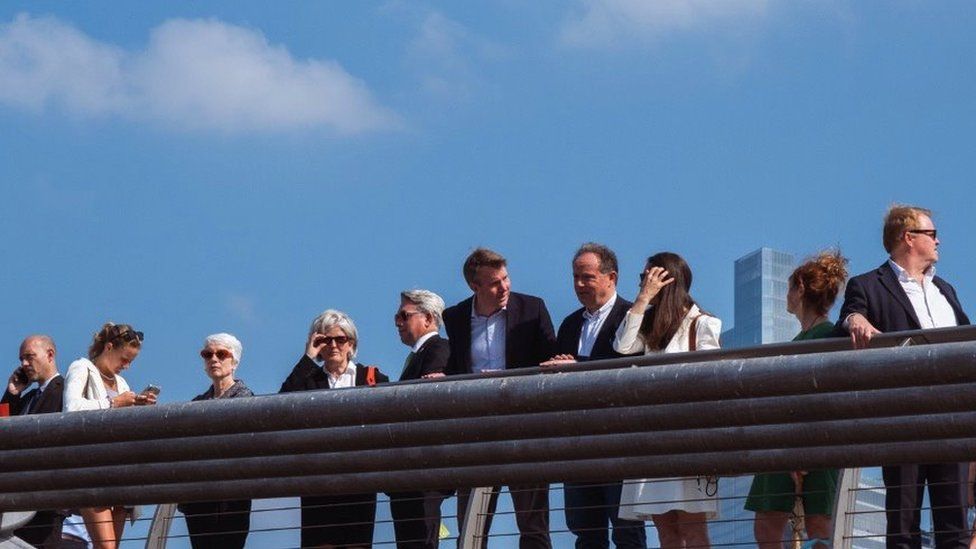 People who joined the queue signed an open letter to Prime Minister Rishi Sunak and all political parties asking them to commit to three key actions to speed up the transition to a more environmentally friendly world.
It asked them to commit to investing in renewables, take action to protect and restore nature, and end new fossil fuel developments in the UK, including approvals for oil and gas exploration.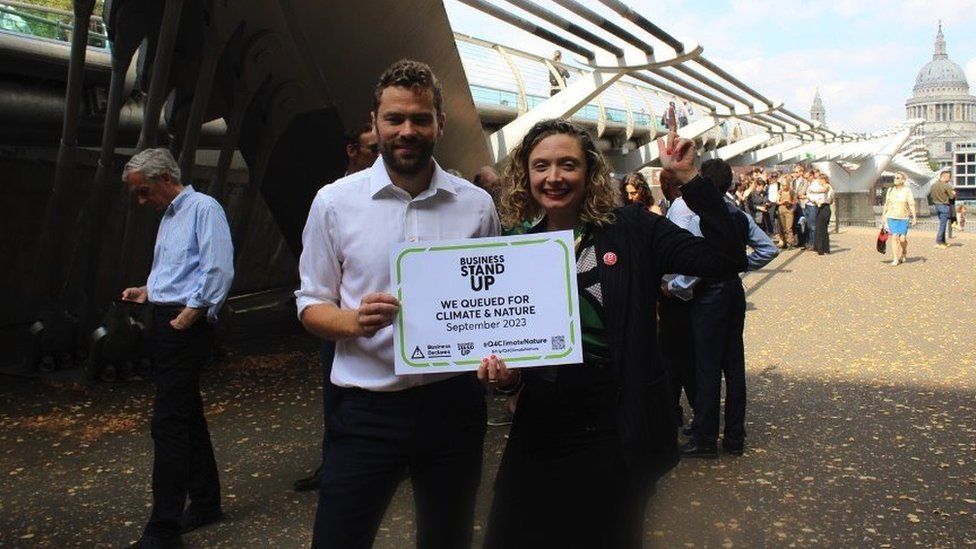 Charlotte Sewell, co-founder of Business Stand Up, said: "The Government's action on climate so far has been inadequate.
"We believe if the Government acts now, our businesses will be secure and our families will be safe. We cannot do business on a dead planet."
Ms Sewell said the campaign will put pressure on all political parties on the lead up to the general election, expected next year.
Chris Turner, an executive director, said the event was a "bit of fun" with a "serious message behind it".
He added: "We're serious about tackling this crisis. Government, you need to do your bit as well."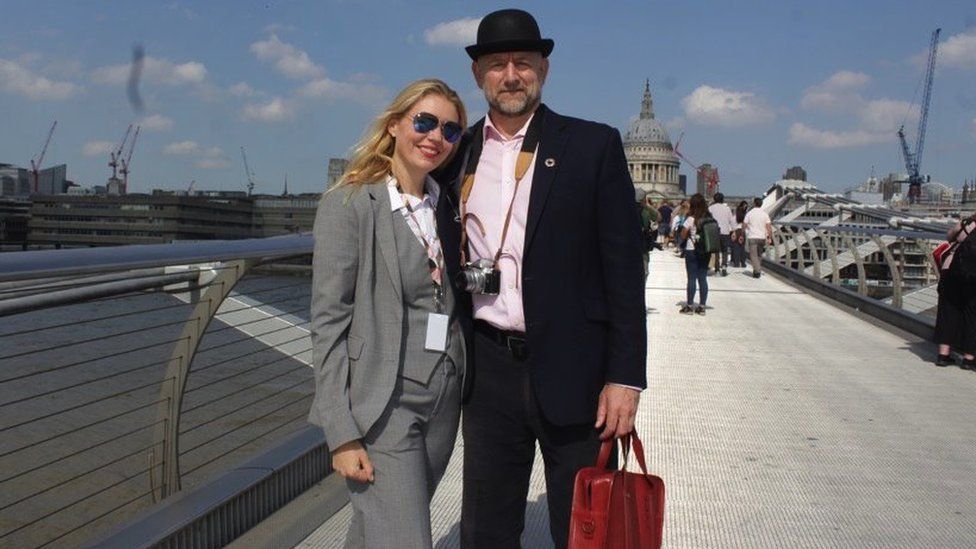 The chief executives of Ella's Kitchen and Cook, directors at Divine Chocolate and The Body Shop owner Natura & Co, were among the business leaders backing the campaign.
Char Love, the global director of advocacy for Natura & Co, told the BBC: "Let's be honest, there is no business that works on a planet that has rising levels of emissions.
"Now is a moment we need to be engaging with all parties on making sure climate is a real priority."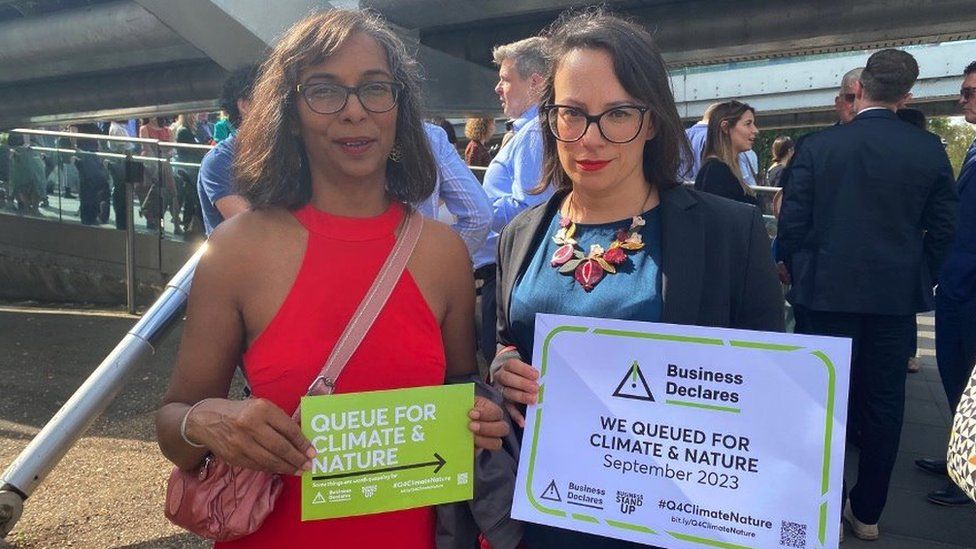 Parisa Wright, who was a lawyer in the City of London, said: "Having been in business for 20 years I know there are a lot of businesses who want to do the right thing but they need the support and encouragement from government."
Wildlife TV presenter and conservationist Chris Packham urged businesses to join the demonstration to "send a clear message to our politicians that we need action to address climate breakdown now".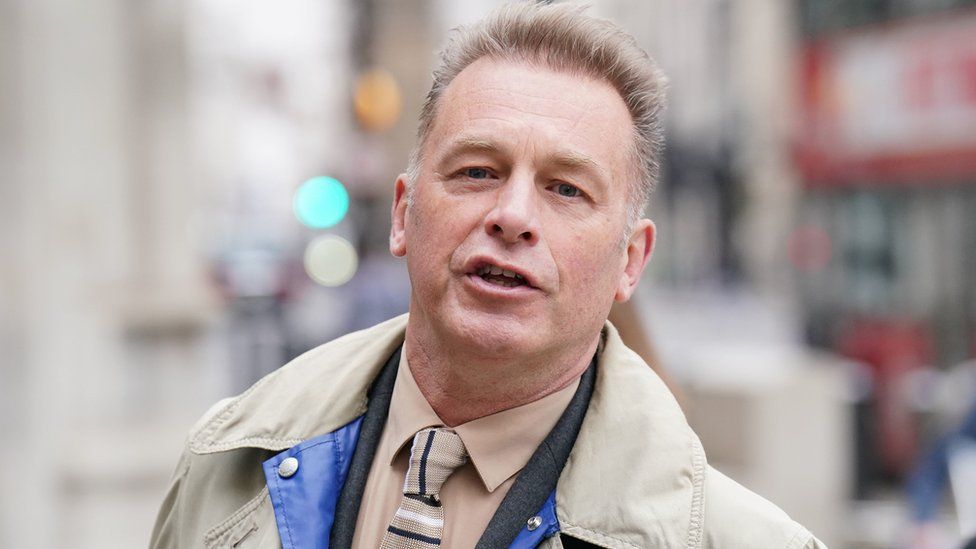 A Department for Energy Security and Net Zero spokesperson said: "While we respect the right to protest, the transition to non-fossil forms of energy cannot happen overnight and even when we're net zero, we still need some oil and gas."
They added that the Government has attracted around £120bn investment in renewables since 2010 and that the UK decarbonised faster than any other G7 country.
Source : bbc