Can you imagine three agitated, male chimpanzees escaping from a zoo and heading straight for a primary school?
Well, that's exactly what happened in one south Wales village.
On 5 February 1992, the primates broke free from their enclosure at Penscynor Wildlife Park in Neath.
Two of them – named Robbie and Sebcoe – were shot dead by police marksmen.
Howie Watkins, who later found fame as a presenter on BBC's The Really Wild Show, was working at the zoo at the time.
"It was an awful and traumatic experience for anyone who was close to it – it's something many of us have never got over," he said.
'The strength to pull your arms off'
Howie was an education officer at the zoo, which closed its gates for the final time 25 years ago this month.
"Unfortunately three adult males were having a fight and in so doing found a design flaw in their enclosure and escaped," said Howie.
Chimps may have a reputation for being cute, but Howie said that could not be further from the truth.
"They're an incredibly powerful animal, they've got a bite that exceeds that of hyena and the strength to pull your arms off if they want to," said Howie, who has a degree in biological science.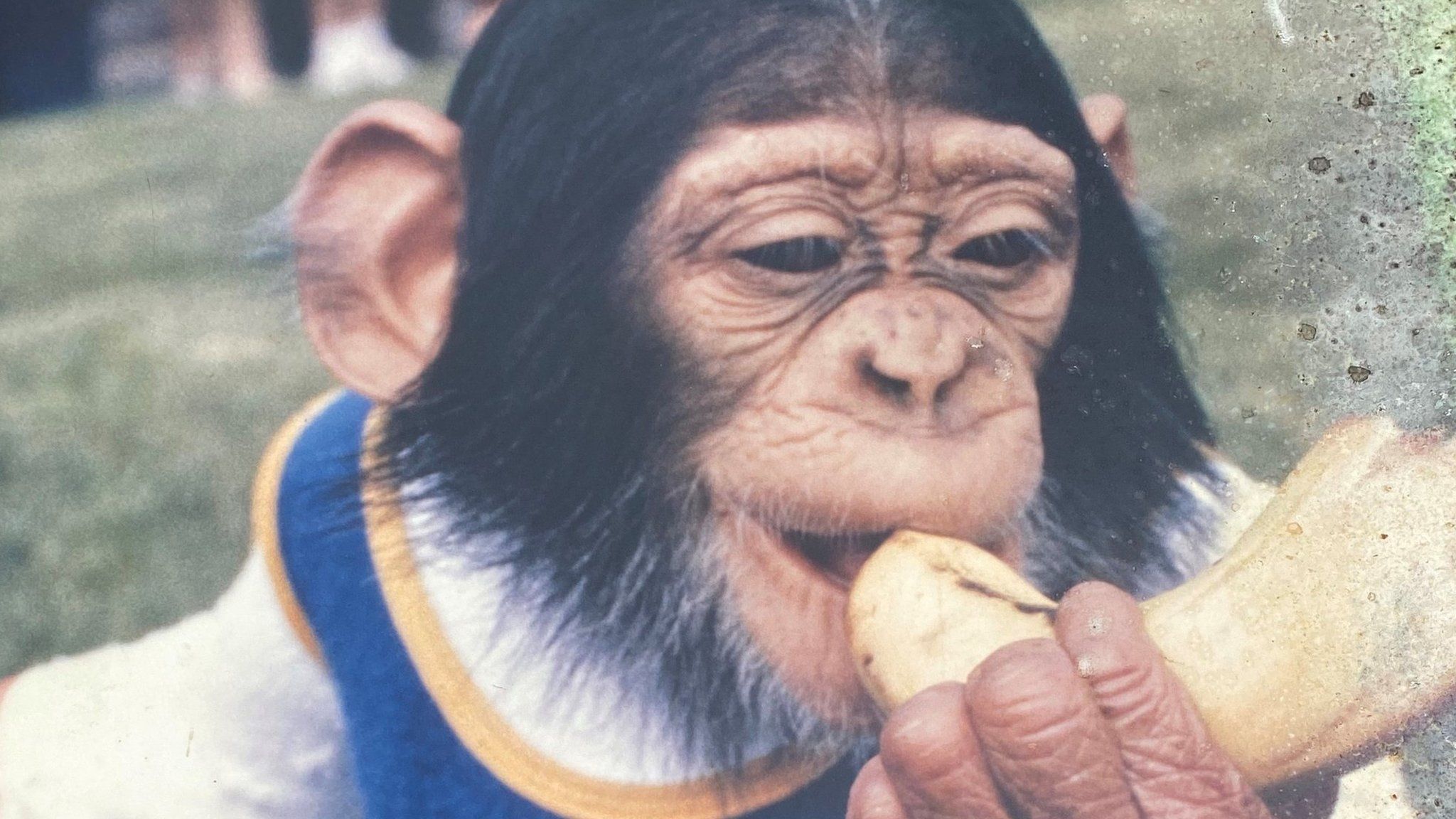 Pandemonium ensued.
"I collected people from the zoo, took them to my flat on the premises, looked after them and kept them safe," Howie said.
"Some people took refuge in the toilets and it took a while to find them so they had a pretty unpleasant time."
BBC Wales Today reported on the incident at the time, with one resident saying: "One jumped off a wall and chased me down the road… I just ran, I wasn't messing about with it, I'd gone."
Chimps Robbie and Sebcoe had been born in the park and were "like family" to Jon Quant, who grew up at the zoo after it was opened by his grandfather, Idris Hale.
He said once the chimps had left the zoo grounds and headed for the nearby school he had no choice but to involve armed police.
"As painful as it was and as traumatic as it was for us, I preferred that outcome to having to tell a parent why their child wouldn't be coming home," he said.
Cathryn Skerry, then aged nine, recalled an announcement being made to her class at nearby Catwg Primary School.
"The teacher said that we might not be able to leave school on time because there were chimps on the loose in the village," she said.
"I remember there being excited chatter amongst the kids."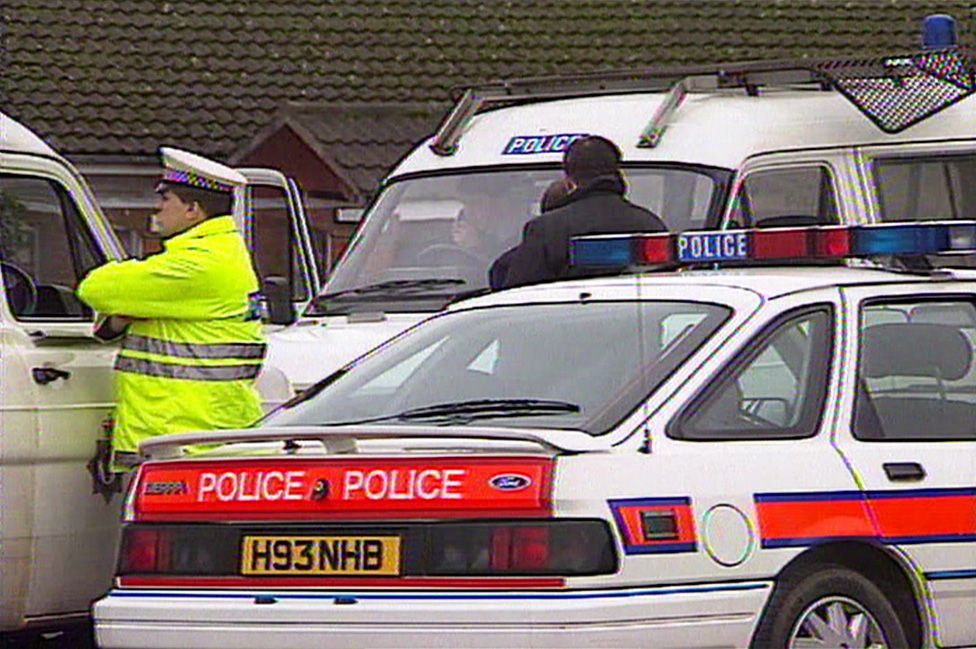 Rumours of alleged sightings spread quickly.
"I remember my older brother saying that from his science classroom he had seen monkeys playing on the rugby pitch and swinging from the posts," she said.
"I don't think we were told they had been shot, I just thought they'd been caught."
Howie said the situation could have been far worse.
'Lucky nobody was killed'
"To be in the middle of it, it was terrifying, traumatic and we're lucky nobody was killed," Howie said.
"A few of us [zoo staff] had our little self-help group where we'd sit and talk about it over and over and over again.
"Ask anyone who's been through a traumatic experience, you just need someone to talk to."
The story of the escaped chimps is one of many fascinating tales from Penscynor Wildlife Park.
Despite the passing of time, people remain fond of the attraction. You can still buy Penscynor t-shifts, car stickers or join a Facebook group to reminisce.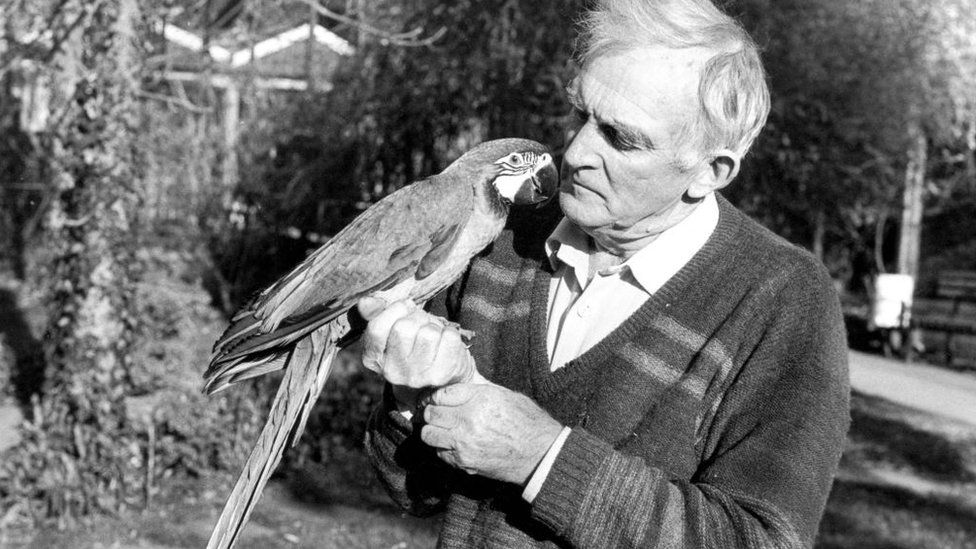 The zoo began life in 1966 as Idris Hale's private bird collection and eventually expanded, opening to the public in 1971.
It attracted over 200,000 visitors a year in its heyday.
Mr Hale's grandson Jon, who would later take over the running of the zoo, had a childhood that would be the envy of many.
"I was born in the zoo, I grew up in the zoo," he said.
"It was a magical dream from start to finish."
Jon said he would come home from school "and there'd be a chimpanzee or two running around the kitchen in my grandmother's house".
"I'd wake up in the middle of the night to feed the penguins' baby chicks," he added.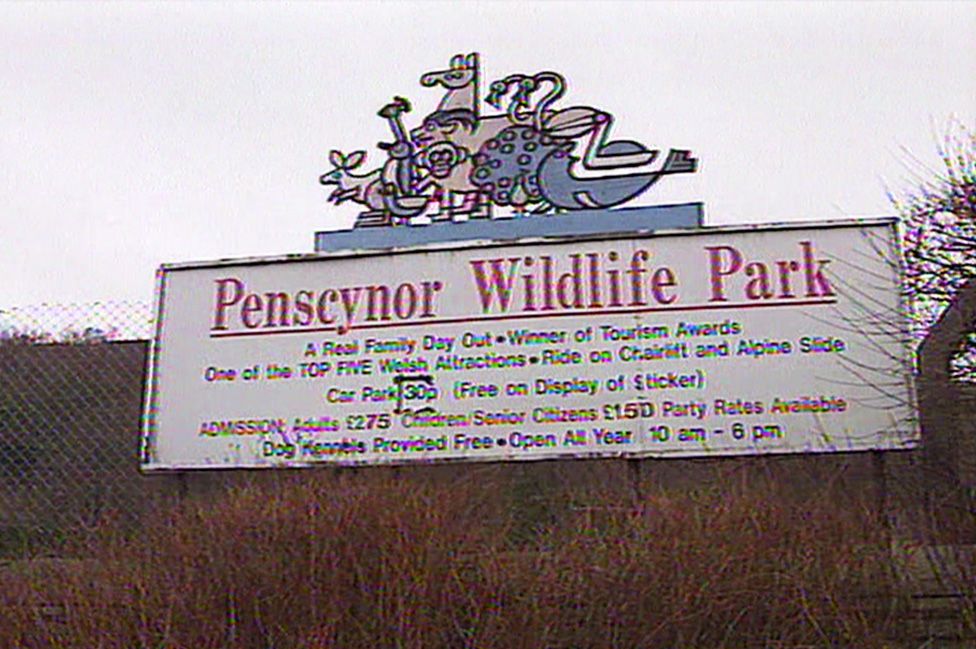 Heather O'Shea, now 41, who grew up in nearby Cimla, remembers being stung on the bottom by a wasp while celebrating her birthday at the zoo.
"I was crying about it a lot so the zookeeper gave me a free ice cream," she said.
She also recalls a parrot, who had apparently spent a lot of time listening to Radio 1, singing the Kylie Minogue classic I Should Be So Lucky.
"But it is entirely possible that I imagined that," she laughed.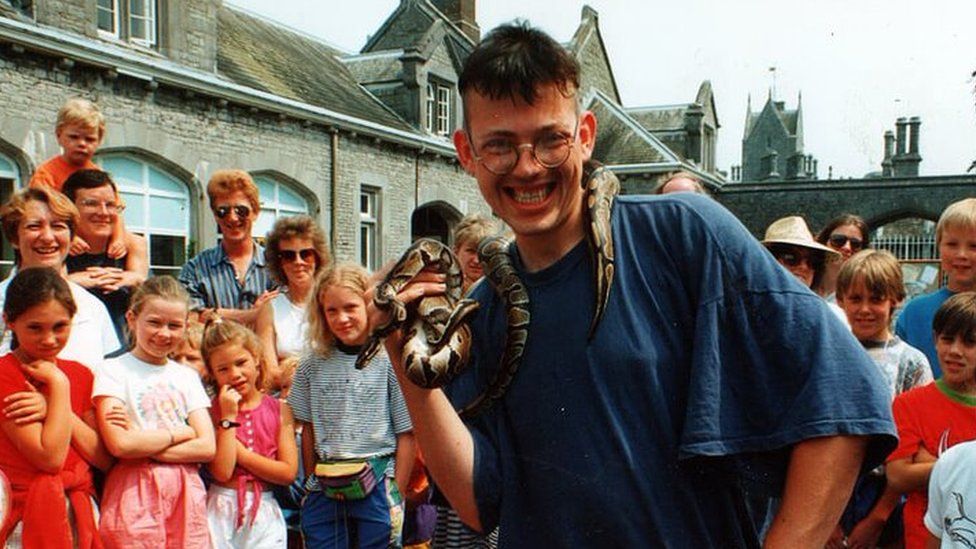 Howie said parrots were a favourite for many visiting children, "especially the ones that swore because we'd give homes to ex-pets on some occasions".
Like many local youngsters, Lucy Johnson-Brown had a summer job at the zoo, selling ice cream and drinks.
"You could have a go on the alpine slide at the end of your shift," she said.
"Everyone absolutely loved Penscynor."
For Glenda Lewis, 68, from Crofty in Swansea, the park was a source of special memories of her late dad.
She cherishes a photograph of him holding a chimpanzee that had moved to the zoo after starring in the PG Tips adverts.
"We all loved visiting Penscynor," she said.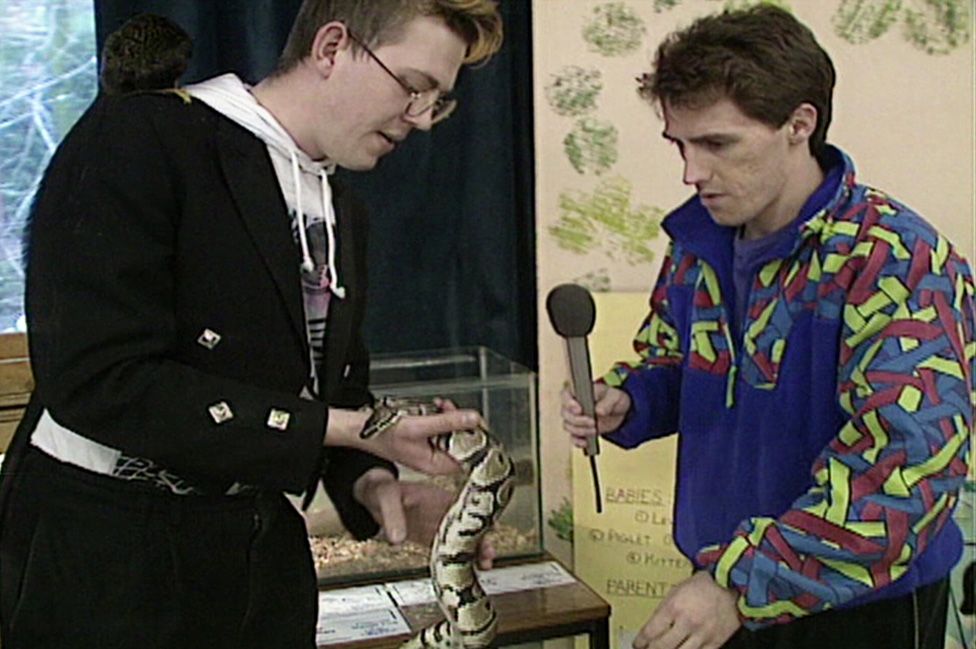 Years of expansion were followed by a drop in visitor numbers and the zoo closed in September 1998.
Speaking to BBC Wales Today at the time, Mr Hale's grandson Jon, who had taken over the running of the zoo in March 1996, said: "It was borne out of one man's dream and commitment to the conservation and to education of future generations.
"But really if it's not paying for itself then it has to go."
Howie, who by this time had left the zoo, was still in touch with many of the staff.
"There wasn't time to be sad because new homes had to be found for all the animals and so everyone was working very, very hard, right to the end," he said.
Jon said after years of making a loss, a £50,000 profit was predicted in 1998.
However, the weather was not on their side, visitors stayed away and the projected figures were revised to a £150,000 loss.
A board meeting was called and the decision was made to close the zoo for good.
"It was difficult. You've got a lot of emotions, a lot of memories tied up," said Jon.
Looking back, Howie said he was very glad to be a part of it.
"It allowed me to develop as a performer, allowed me to develop as an educator, it allowed me to really actually make a little bit of a difference to the children and young people that I taught there," he said.
Jon also looks back with fondness.
"It was an incredible place to live and to grow up and I think I'll be forever grateful that I had the opportunity to experience that over the years," he said.
"I'm just glad that we brought a lot of happiness and a lot of fond memories to an awful lot of people."
Source : bbc