A Scottish amateur football club has jokingly accused Elon Musk of "stealing" its crest for a new logo for his rocket launching company SpaceX.
Haddington Town AFC, based in East Lothian, took to the billionaire's social media platform X to highlight the similarities.
Both logos feature the white outline of goat within a circle on a dark background.
BBC Scotland News has contacted Space X for comment.
The logo appeared online last week in a photograph of employees at the Starbase spaceport and development facility in Boca Chica, Texas.
It featured at the foot of the company's Mechazilla launch tower.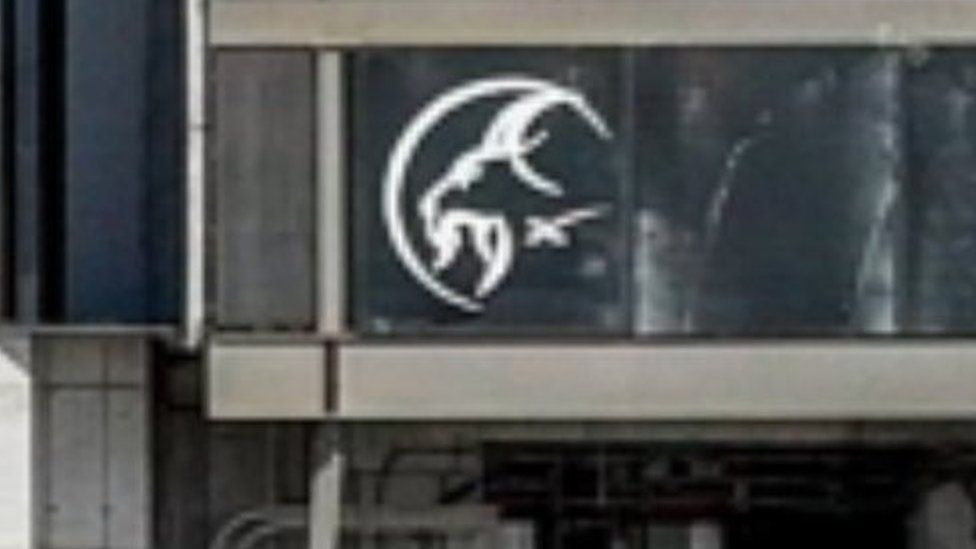 The club's first reaction to the similarities was a post on Thursday which featured three crying with laughter emojis and read: "Why has @elonmusk stole our badge give it back!"
It then followed up a few minutes later with: "Our DMs are open @elonmusk come fund our new tracksuits."
By Friday it had escalated to the point where the East of Scotland League Premier Division club's social media team decided to have more fun.
Above a mocked up graphic naming the world's richest man as its new owner, the club wrote: "You guys were too quick to spot our badge. The club are delighted to have Elon on board, the big man can't wait to get started. #MonTheGoats".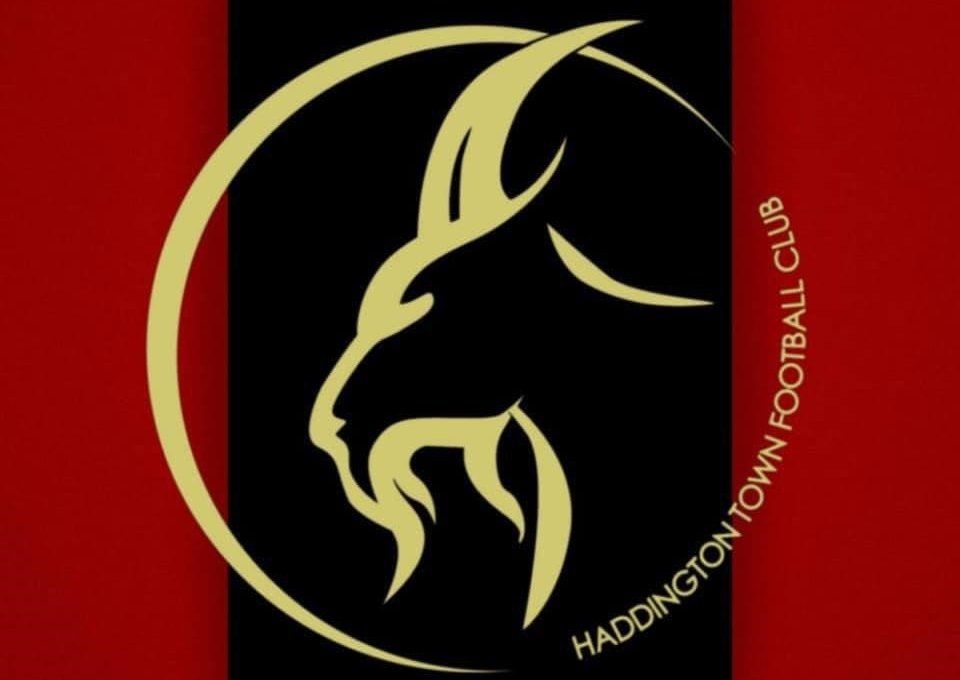 Ryan Leishman, who coaches with the club and handles its social media, was first alerted to similarities when he logged on to discover more than 20 notifications from the US.
He told BBC Scotland News: "People were tagging out club and asking if this was our logo or not.
"We got the logo partly because the goat is synonymous with Haddington.
"If you go through Haddington there are bollards with goat placards on, there are goat statues, goats on the coat of arms, goats on the secondary school."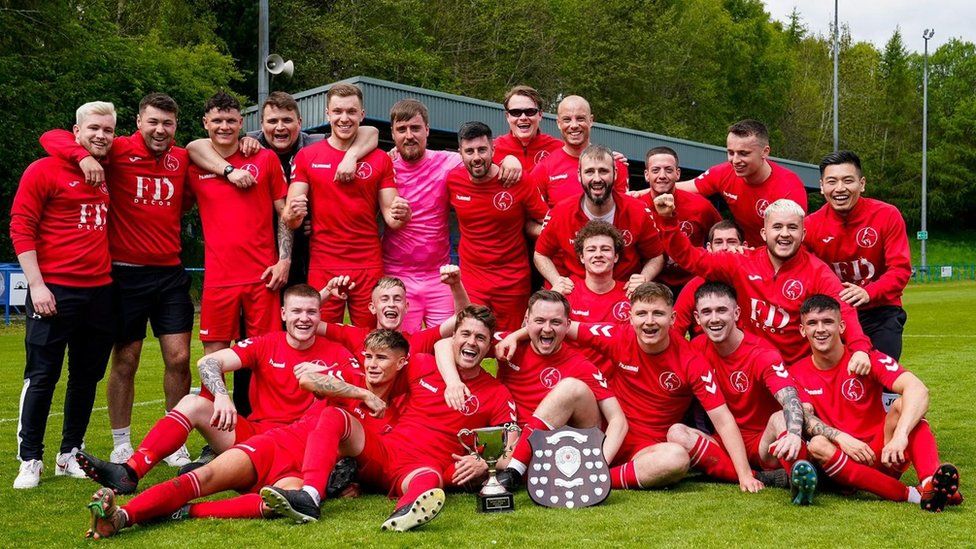 On the reaction of the team, he said: "I think most of the boys are happy for Elon Musk to come in if he wants to play.
"We'll put him up front. He's a big laddie – 240 pounds and six foot plus.
"If he invests a bit of money we will put the number nine strip on him."
Mr Leishman said the publicity had come at a time when the team needed new tracksuits, training gear and sponsorship.
He added: "The reaction online was just a bit mental, to be fair.
"It is still going on today. People keep tweeting me saying we should sue them."
Source : bbc