Pollution levels on the River Trothy in Monmouthshire are above official targets, campaigners have claimed.
Friends of the Lower Wye (FOLW) said its tests have found a mean phosphate concentration of 0.33mg per litre – 175% above the 0.12 upper target set by Natural Resources Wales (NRW).
NRW said it was investigating. The river is a tributary of the River Wye.
Phosphates are naturally occurring minerals found in human and animal waste.
They aid growth of plants but can lead to a dramatic growth in algae and deplete oxygen levels when they enter water courses in large quantities.
"Just one look at the River Trothy is enough to see that it is in poor health," said Richard Howell, who monitors the river at Troy House and Dingestow every week for FOLW.
"Compared with the [River] Monnow, the Trothy generally has a cloudy appearance, even in low flows, and the bed of the Trothy is smothered in silt, with mats of algae growing on it."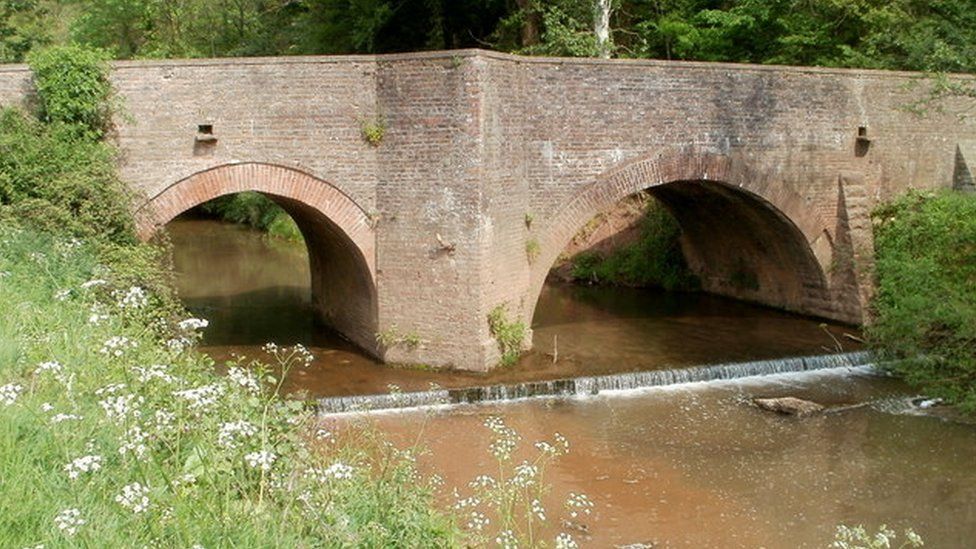 NRW said the phosphate level in the river Trothy was "being investigated by our officers who are working hard to trace the source".
Holly Sisley, NRW's Monmouthshire and Torfaen environment team leader, said: "We are working hard at all levels to improve conditions in rivers across Wales which includes providing best advice and guidance to farmers, as well as working with water companies to improve standards, and with local planning authorities on how to reduce the impact of developments in sensitive catchments.
"Preventing pollution from occurring in the first place is our ultimate goal and is the best thing for the Welsh environment."
Over the border, Foresters against Fouling, a campaign group in the Forest of Dean, met their MP, the Environment Agency and Welsh Water to discuss water quality in the River Wye in August.
Last month, farming leaders said they were being unfairly blamed after the River Wye's status was downgraded to unfavourable and declining.
Source : bbc